Rise now to overthrow
the Abe government!
Now is the time to build an anti-fascist battle front!

No to the US base construction in Okinawa!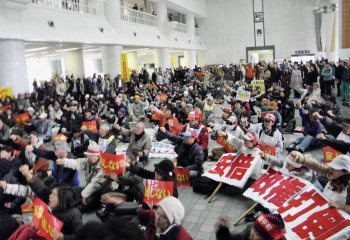 (Thousands of protesters occupying the Okinawa Prefectural Office
against the Governor's approval of the construction, Dec 26th)

Scrap the secrecy law!
No to the restoration of militarist Japan!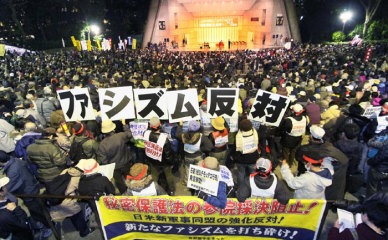 Militant students holding up placards 'NO FASCISM'
for a militant upsurge of the mass rally
(Dec. 6th, Hibiya Park, Tokyo)