Updated:October 23rd 2017
The 55th International Antiwar Assembly in Japan
Militant forces rallied to
Stop a nuclear Korean war!
Oppose US, Chinese and Russian rulers
bent on a nuclear arms race!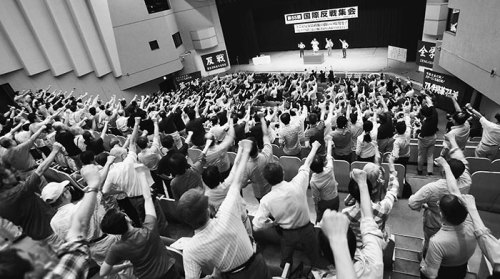 The central meeting in Tokyo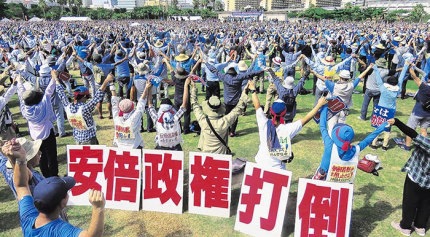 Okinawa People's Rally, Aug. 12th
45,000 against the US base construction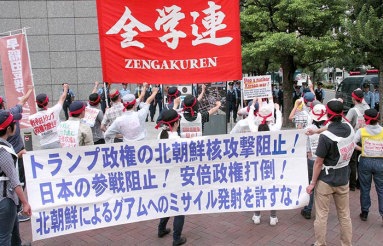 Stop a nuclear Korean war!
Zengakuren students protested
against the US Embassy in Tokyo, Aug.12th.