Updated:September 1st 2014


Denounce the cabinet decision to constitutionalize
the 'exercise of the right to collective self-defense'!
Stop the Cabinet decision!
Workers and students fighting every day
marching on the Prime Minister's Office

Denounce Putin-led Russia's military annexation of the Crimean Peninsula!
No to US and European imperialist intervention!
For the liberation of the Ukrainian people!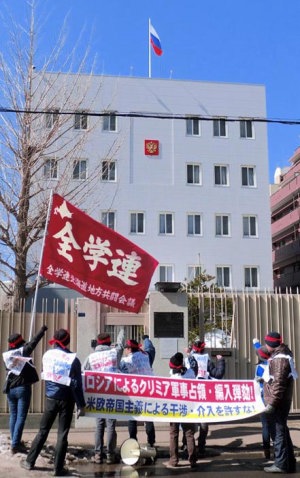 Zengakuren Hokkaido lodges a protest against the Russian consulate
March 20th, Sapporo, Hokkaido


No to the US base construction in Okinawa!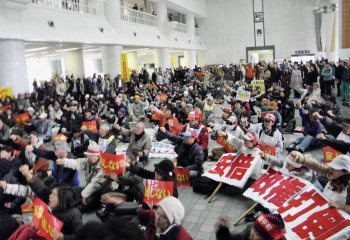 (Thousands of protesters occupying the Okinawa Prefectural Office
against the Governor's approval of the construction, Dec 26th)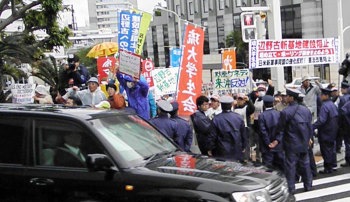 Feb. 12th: Fighting students denounce the US ambassador's visit to Okinawa
Together with workers and residents, fighting students advance on the ambassador's car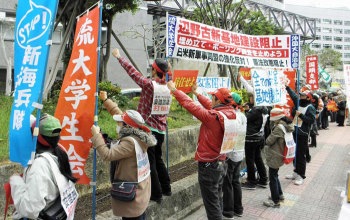 Feb. 14th: 2000 surround the prefectural office building
Fighting students of Ryukyu Univ. and Okinawa International Univ.
in the forefront of the workers and residents under the slogan
'Stop the boring research at Henoko!' 'Fight against the strengthening of the new US-Japan military alliance!'